Go to Room
Deal or No Deal Multiplier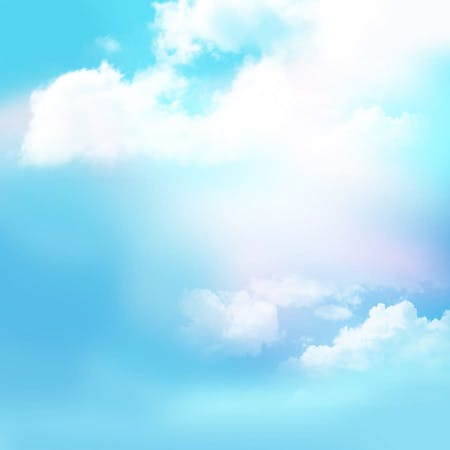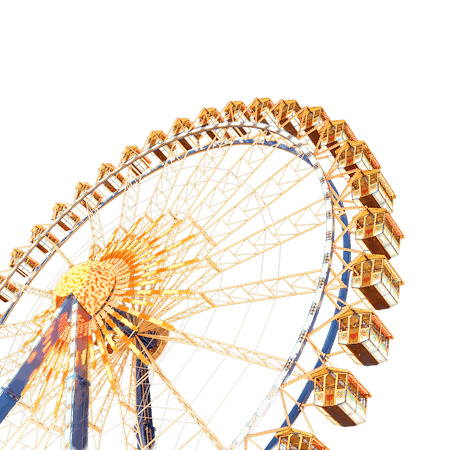 Go to Room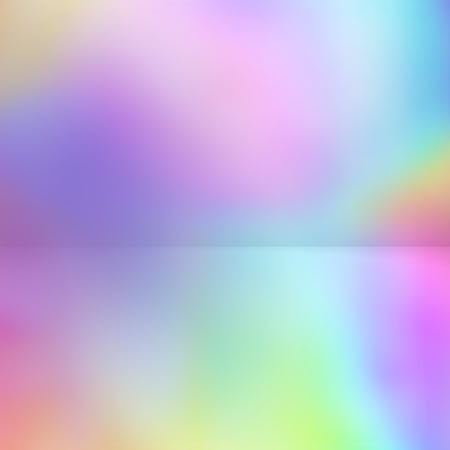 Go to Room
ONLINE BINGO: PLAY BINGO FOR REAL MONEY WITH BETFAIR
Taking all the things that made it great and fusing them with modern gaming technology, online bingo has literally changed the game.
Here at Betfair, we're purveyors of all things bingo. From the latest games and promos to neat innovations, our site is constantly buzzing with action. Of course, as fantastic as it is to have a well-stocked online bingo room, we know it can be somewhat daunting if you're a newbie.
So, we are taking you through the basics of real money online bingo games and into some of our top variants, we're here to give you a direct path into an enjoyable online betting experience! 
WHAT IS ONLINE BINGO? 
Today, when you log into Betfair Bingo, you'll get instant access to all manner of games, bonuses and innovations. Naturally, all the fundamentals are there. However, to ensure you get the best experience, you'll also find some unique twists.
To show you what we mean, here's why Betfair has become one of the UK's most popular online bingo sites in recent years.
BINGO ROOMS:  Inside Betfair, you can play online bingo for cash and, in some instances, for free. For now, just know that you can enjoy bingo for real money thanks to a variety of classic and modern rooms, including 90 ball, 75 ball and specials.
SLINGO GAMES: exciting video slots with an element of online bingo.
BINGO SLOTS: Alongside real bingo, our platform also gives you access to hundreds of top slots. Developed by leading suppliers such as Playtech, these bingo slots provide a high-octane betting experience. What's really unique about these spinners is that you can enjoy them at the same time you're playing bingo. Using split-screen software, you can double your fun when you play for real money at Betfair Bingo.
BINGO SCRATCH CARDS: In the same way you can play bingo slots while you listen for the call of the balls, you can do the same with scratch cards. Designed to offer instant wins, games such as Big Bounty and Ladies Night are another exciting way to play the odds inside our bingo platform. 
CLASSIC GAMES: In our opinion, you can't allow people to play bingo at home without honouring the classics. The world of online bingo was built on the foundations of a game that started out life as an offline pursuit. To that end, we offer traditional 90 and 75 ball games from as little as £0.05.
NEW BINGO GAMES:  While we love the classics dearly, we're just as hot on giving you something new each time you play bingo online. Because of that, our selection of games is constantly being updated. Whether it's an innovative offering like Cash Cubes or a new take on 90 ball bingo such as Deal or No Deal, we're also aiming to bring you something different.
BINGO JACKPOTS:  a jackpot game with a communal prize pool, the national always has prizes much larger than the average. In the online bingo world, jackpot games are the equivalent.
Much like progressive jackpot slots, jackpot bingo rooms have ever-increasing prize pools. To scoop the top prize in a game such as Deal or No Deal Jackpot, you need to hit a full house within a set number of calls. Naturally, this isn't easy. However, if successful, a small stake can turn into a payout worth thousands. 
ONLINE BINGO STRATEGY 
Before we let you go off into the big wide world and play bingo online, it's important to cover the basics in terms of tactics and strategy. Although there are no guarantees when you play, there are things you can do to maximise your enjoyment: 
HOW TO PLAY ONLINE BINGO 
Playing bingo online is simple when you follow these steps: 
Create your first account at Betfair Bingo. 
Verify your account and identity if prompted. 
Make a deposit.
Click on the "bingo" lobby option, find a game and purchase a ticket. 
Wait for the game to start and allow our software to automatically cross off your matches. 
ONLINE BINGO RULES 
Every bingo variant will have its own rules. However, the basics rarely change. In general, when you play bingo at home via your computer or mobile, the rules will be as follows: 
Players win by matching numbers on their game card to numbers called.
Each time you make a match, that number gets marked on your card.
The first player to mark off all the numbers in a line/set pattern wins a minor prize.
The first player to mark off all the numbers on their card (a full house) wins the top prize.
ONLINE BINGO CALLERS AND NUMBERS 
It might not be a living, breathing person but every online bingo game has a caller. Essentially a voice that echoes from the beyond, this caller controls the action by announcing numbers as they're drawn from the random number generator.
Depending on the variant, the number of balls in play will vary. In 90 ball bingo, the numbers run from 1 to 90. In 75 ball, it's 1 to 75. For alternatives such as speed bingo, you'll find that upper limits can be anything from 30 to 50. For more bingo calls related information, read our definitive guide to Bingo Calls.
ONLINE BINGO PROMOTIONS 
We've said it a few times already in this guide but it's worth reiterating one important point: online bingo is filled with added extras. Here at Betfair Bingo, we've got promotions for new and existing customers: 
SIGN-UP BONUS: Specifically for newbies, welcome bonuses allow you to collect free credits/game tickets when you create your first account and/or make a deposit.
RELOAD BONUS: Like welcome bonuses, reload bonuses give you extra when you make a deposit. The only difference here is that these bingo promotions are open to existing customers.
FREE TICKETS: Coming in a variety of forms, ticket promos can be based on a buy one get one free dynamic or when you reach certain betting targets/complete a specified task.
THE BENEFITS OF ONLINE BINGO 
What's one of the biggest reasons people play bingo online? Simple: speed and efficiency. Although the live experience is one that virtually everyone loves, it's a lot easier to play online. We're always trying to improve our site and make it more accessible - with all of the above on offer, why hide it? 
Here at Betfair Bingo, we're licensed and regulated by the UKGC and other international agencies. This means our games are certified as fair, our software is fully secure and everything is legal. Because of this, you can enjoy real money bingo via your desktop or mobile whenever you like.
HOW TO CHOOSE THE BEST ONLINE BINGO SITE 
Assuming the idea of playing bingo at home is appealing, you're probably wondering what the best way to choose a site is. Naturally, we're confident Betfair Bingo is a leader when it comes to games, safety, reputation and added value. However, we're also willing to let you make your own conclusions. To help, here's a quick checklist you can use to find the perfect bingo site or app: 
BINGO SOFTWARE: As well as robust software that's stable and capable of working on all devices, you want a site that's fair. Here at Betfair, our bingo software and random number generator (RNG) technology have been tested and certified by a third-party agency. In addition to fair games, our software is protected by Norton. All this means you can play legit, secure games at all times.
BINGO BONUSES: Everyone wants to hit a big bingo win. Unfortunately, the nature of luck is that this won't always happen. Fortunately, there are some certainties at the best online bingo sites: bonuses. Available to all players, these deals allow you to get something extra when you complete tasks such as making deposits and betting certain amounts.
BINGO GAMES: You can't play bingo online for real money without some games. Any site worth its salt will have a diverse selection of offerings. As a standard, classics such as 90 and 75 ball should be part of the mix. From there, innovations such as Cash Cubes should adorn the lobby. Finally, a top online bingo site will offer slots, scratch cards and other online casino games, just as we do. 
PLAY REAL MONEY BINGO ONLINE 
When you play bingo online for real money, it's important to remember that you're gambling. Even if you're playing within your budget, there's no way to guarantee a win. Because of that, you need to remember to play responsibly.
Hopefully this guide has given you an insight into what makes online bingo great and how you can play online. Now you're ready to go, use our sign-up button to create your first account and enjoy real money bingo at Betfair today.
ONLINE BINGO FAQ
WHAT ARE THE ONLINE BINGO ODDS OF WINNING?
Online bingo comes with fixed odds. Every online bingo card you purchase offers an equal chance of winning. Therefore, if you buy ten bingo cards, each of the ten has the same winning odds as the other nine. For instance, if there are 100 cards in a game and you buy one, your winning odds will be one in 100.
HOW TO PLAY ONLINE BINGO?
Players participating in a bingo game cross off the numbers they have on their cards whenever they are called out. The first player to mark off numbers in a line (or any set pattern) wins a small prize. The first player to mark off all the numbers on their card wins the game.
CAN I PLAY BINGO ONLINE FOR REAL MONEY?
Betfair has various online bingo options for playing for real money. That said, as soon as money becomes involved, it is crucial to exercise caution. To avoid any inconveniences, practice responsible gambling. Betfair encourages responsible gambling and offers tools such as deposit limits to help.
WHAT IS ONLINE BINGO?
Like traditional bingo, online bingo is a game of luck. At Betfair, you will find bingo games that you can play for money, and in some cases, for free. Betfair features a variety of modern and classic bingo rooms, including 75-ball, 90-ball, and specials.
WHAT IS A BINGO CALLER?
A bingo caller's job is to announce numbers during bingo game sessions and ensure they run smoothly. The caller must draw a ball from the bingo receptacle and display the letter and number on the ball to the participants. 
HOW CAN YOU WIN IN ONLINE BINGO?
Bingo is based entirely on luck, so there is no way you can guarantee winning. That being said, if you follow the game's rules and cover the main strategies, your experience is more likely to return good results. Be aware of is the game's terms and conditions to avoid inconveniences.
WHAT BINGO GAMES ARE AVAILABLE ON BETFAIR BINGO?
Betfair features various types of bingo games. You will find Slingo games, bingo slots, bingo scratch cards, classic bingo games, new bingo games, bingo jackpots, and more. You can play bingo for money and for free at Betfair.
CAN I PLAY FREE BINGO?
Yes. Betfair offers both options for its players. You can play for cash and even for free in some instances. While playing for free does not pose risks, if you play for money, it is crucial to look at the game's terms and conditions and play responsibly.
WHAT ARE THE BEST BINGO OFFERS?
Betfair Bingo offers sign-up bonuses, reload bonuses, and free tickets for new and frequent players. Welcome bonuses offer free credits or game tickets to new players, reload bonuses give existing customers extra whenever they make deposits, and ticket promos work on a buy-one-get-one-free dynamic or when players reach specific targets.
IS ONLINE BINGO SAFE TO PLAY?
At Betfair Bingo, we provide reputable bingo software and use RNG technology audited and certified by a third-party agency to ensure fair play. Moreover, our software is protected by Norton, which means you can play safe and legit games anytime you want without worrying about your safety being compromised.
HOW CAN I SIGN-UP WITH BETFAIR BINGO?
To sign up, you must visit the Betfair Bingo site and click the Join Now button. Create your account by filling in the registration form and verifying it. After that, you can make an initial deposit and even receive a welcome bonus. 
ARE BINGO GAMES AVAILABLE ON MOBILE?
The games offered at Betfair Bingo are available to be played on mobile. Betfair also has apps for iOS and Android platforms. You can use your existing account to resume gaming or sign up as a new user and take advantage of our sign-up bonuses. 
WHAT IS THE DIFFERENCE BETWEEN ONLINE BINGO AND BINGO HALL?
While both are essentially the same, location is the biggest difference that separates them. To play at a hall, you visit a physical location, whether a local community centre or a dedicated hall. On the other hand, you can play online bingo anywhere. When you compare both, online bingo is more entertaining with its wider variety of games available at any hour.
HOW OLD DO I HAVE TO BE TO PLAY ONLINE BINGO?
You must be 18 or above to play online bingo. Since bingo counts as gambling, it is illegal for anyone under 18 to play it. Betfair offers guidance on underage gambling and how to prevent it on a dedicated webpage titled "Protecting Minors".
IS BETFAIR ONLINE BINGO LEGAL?
Yes. Betfair Bingo is licensed and thoroughly regulated by the UK Gambling Commission and other international agencies. Therefore the games offered at Betfair Bingo are certified as fair, and the software is also secure. Because of that, you can enjoy playing real money bingo on any device.
WHAT IS THE DIFFERENCE BETWEEN 90 AND 75-BALL BINGO?
In 75-ball bingo, the numbers run from 1 to 75, whereas in 90-ball bingo, they run from 1 to 90. 90-ball bingo can only have three winners, while 75-ball bingo can constitute more pattern-based winners. Moreover, in 90-ball bingo, you can buy only a single ticket or a strip having all numbers from 1 to 90.
WHAT IS THE BEST BINGO ONLINE SITE?
Ideally, the best bingo website offers robust and stable software that works on all devices. Such a website also ensures fair gaming via RNG technology. The platform should also offer attractive bonuses to reward players for completing tasks. Last but not least, any website with a solid reputation offers diverse games.
WHAT IS A BINGO ROOM?
Bingo rooms host live bingo gaming sessions. This is where a site's bingo community comes together to compete for the same jackpot prize. While land-based bingo rooms and halls also exist, virtual bingo halls gather people online to play and communicate with a live chat feature. Such rooms are also accessible via mobile apps.
HOW MANY PLAYERS CAN PLAY IN A BINGO ROOM?
The number of players participating depends on the game. Generally, there is no established limit on how many people can participate in a game of regular bingo. The same is the case with online bingo. However, too many participants at once can make the game experience a bit confusing.
HOW DO I JOIN A BINGO ROOM?
Joining a bingo room at Betfair is simple. You create an account at Betfair Bingo and verify it. Make a deposit, head to the bingo lobby, and purchase a ticket at any room of your choosing. Wait for the game to start and let the platform's software cross off your matches.
HOW MANY GAMES ARE IN A BINGO SESSION?
The number of games in a bingo session can vary from eight to 30, depending on the game being played and the time permitted. A regular bingo session may last for two to three hours and go from 20 to 30 (or even more) individual games or rounds.