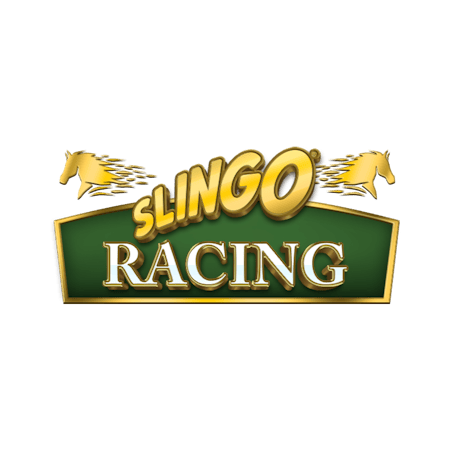 Slingo Racing
In this game of Slingo, you get to race horses and play Slingo as you know it. The Slingo grid is circled by a running track for three horses. And you'll do more than simply watch the race. Before they set off, you'll get to choose which of the horses to back. You could win up to 1,000x your original bet. Each horse gathers multipliers the further it goes. If your horse wins, you'll get a jackpot.
Slingo Racing Game Features
The three horses are each represented by a colour. One is red, one is green and one is blue. When you get a number that is red or green or blue it will move the horse of that colour one space along the race track. To help the horses on their way there are wilds and super wilds. Getting one of either of these will move the horse of the matching colour one space further along. 
The wilds and super wilds do slightly different things. Getting a wild lets you match any number in the column, above the spot that it appears in. Whereas landing a super wild gives you the opportunity to match any number in the whole grid. 
How to Play Slingo Racing
This game has a five-by-five layout and lasts for ten spins but free spins are available to extend the action.
To make progress you will want to achieve Slingos by matching the numbers that appear on the reel with the ones on the grid. A Slingo is a line of five numbers and can be diagonal, horizontal or vertical. Every time you get a Slingo you will go up the pay ladder. If you're lucky enough to reach the top it rewards you with a full house. 
Similar Games at Betfair Bingo
If racing sets your heart aflutter, why not try out Rainbow Riches Race Day or Racing Wilds at Betfair Bingo.
Slingo Racing FAQ
What is the maximum payout at Slingo Racing?
The maximum payout you can win is 1,000x your total stake.
Does this game award free spins?
Yes, free spins are available in the base game. 
What type of casino game is Slingo Racing?
It combines elements of bingo and virtual slots in a 2D horse racing arena. The goal of the game is to pick numbers onscreen with spins so that the chosen horses can move up tracks.