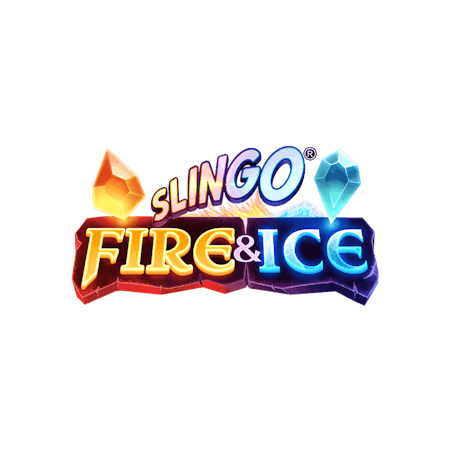 Slingo Fire and Ice
Play Slingo Fire and Ice Slot at Betfair Bingo
Slingo Fire and Ice gets its name from the two grids it gives you to play on. One is fiery red and the other is cool blue, like ice. The hot grid takes you up the multiplier ladder and the cold one helps you play for prizes. This game has wilds, scatters, and free spins.
This is a Slingo game so there are numbers and symbols. You'll know if symbols apply to the ice grid because they'll have a blue circle around them. If they apply to the fire grid there will be a red circle. A red and blue circle mean that they have an impact on both. 
Slingo Fire and Ice Game Features
There are ten spins in every game of Slingo Fire and Ice. If you're lucky enough to land a symbol for Free Spins you'll receive an extra go at the end of the game. And if you get a wild you'll be able to mark off any adjacent numbers that haven't been crossed off yet. 
The slot takes place on a dual grid with two ladders on either side. Both ladders provide a boost to prizes and winnings. The ice ladder determines the cash prize players will receive in-game. The values go from 0.4x to 100x your original bet. On the other side of the grid, the fire ladder increases those prizes by a multiplier of 2x to 100x. 
If you get a double Slingo, meaning the same numbers on each grid, you'll activate the jackpot reel feature. You can see the jackpot reel between the grids. This gives you the chance to play for two jackpots. Of course, one is called the ice jackpot and the other is called the fire jackpot. 
How to play Slingo Fire and Ice
In this video slot game you'll be looking to complete lines of numbers in groups of five. These lines can be horizontal, vertical or diagonal. To know which numbers get to be marked off, you'll have to spin the slot reel. In this adventure, you'll be playing for 11 prizes and 12 pay lines. 
Similar Games at Betfair Bingo
There are lots of Slingo games available to players at Betfair Bingo. Look out for Slingo games such as Slingo Starburst, Slingo Reveal and Slingo Carnival.
Slingo Fire and Ice FAQ
Does Slingo Fire and Ice have a jackpot?
The game has two jackpots, Fire and Ice. 
Can I play Slingo Fire and Ice on mobile?
Yes, you can. Slingo games are compatible on every device, including Android and IOS phones.