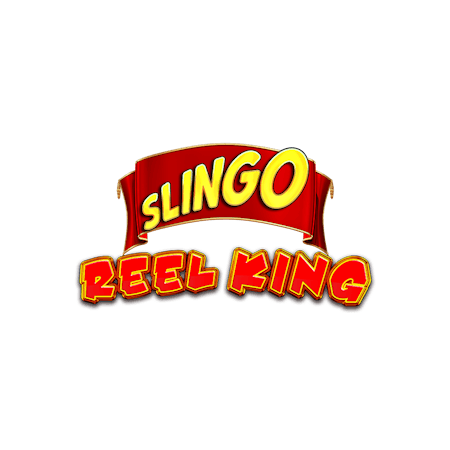 Slingo Reel King
Play SLINGO Reel King - SLINGO Game Review
SLINGO Reel King is a slot-style game created by SLINGO Originals! This game is a mix of slots and bingo, hence the name. Rather than it featuring any paylines, the aim of the game is to match the numbers on one reel with the random numbers found on a 5x5 bingo board. You win by creating a SLINGO - a full line. Each game has a total of 11 spins.
Minimum bet 0.20 credits
Maximum bet 25 credits
Created by SLINGO Originals 
SLINGO Reel King Symbols 
The symbols in SLINGO Reel King are simply the numbers from 1 up to 99. SLINGO Originals have made sure to add in the fun created by slot games by including some special symbols. In your one reel, found at the very bottom of the bingo grid, you have the chance of finding one of four exciting symbols!
First up we have the wild symbol. With this, you can choose any number in the column above the wild to mark it off. This slot also features a Super Wild which gives you the power of marking off any number anywhere on the entire grid. The free spins symbol will grant you a single free spin. SLINGO Originals have also added a blocker symbol which has the power to prevent potential number matches on the grid.
Features and How to Play SLINGO Reel King 
Make sure that your audio is on when playing this game as the mighty ding sound can change your life! At any point in the game, the reels can ding and it can light up any arrow on the Reel King trail found above the playing area. One of five amazing bonuses can be won and the more dings you hear, the bigger the potential prize!
Y'all ready for ding? The Reel King awaits you over at SLINGO Reel King!