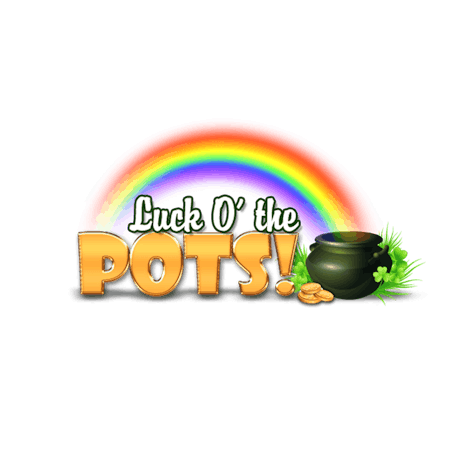 Luck o' the Pots Scratchcard Game
Play Luck O' the Pots Scratchcards for real money on Betfair Bingo!
This jovial, Irish-themed scratchcard from Sideplay gives you the chance to team up with a leprechaun for some great times. Scratch off the 12 pots and see if you will be dancing a wee jig of joy after winning!
Luck O' the Pots game features
A cheeky leprechaun sits beside a set of six panels, each of which has two pots on it. Is one of them the mythical pot of gold at the end of the rainbow? Well, you need to scratch off all of them to see what symbols are hidden below.
If you get two matching images on any panel then you win the prize amount stated next to them. The craic gets even better if you get a pair of rainbows in the same section, as this gives you double the amount stated.
The prizes starts at just 1x and then goes all the way up to the biggest jackpot of 10,000 times your wager. There are plenty of different payout figures between these two extremes.
Luck O' the Pots Scratchcard game strategy
Start off this gentle journey across the green fields by selecting your wager size. This will determine how much you can win, so it is worth taking a moment to consider how much you want to play with. Are you going to be adventurous or play it safe?
After that big decision is made, simply scratch off the pots any way you want to. It makes no difference to the result however you do this.
Luck O' the Pots Scratchcard return to player (RTP)
Will you be taking some Gaelic gold back home with you? The RTP of Luck O' the Pots is 85.93%.
After you have enjoyed a stroll across the Emerald Isle you could strap on your shooting boots and take to the pitch on Winning Match, online here at Betfair!
You might also like: Ladies Night scratchcard.