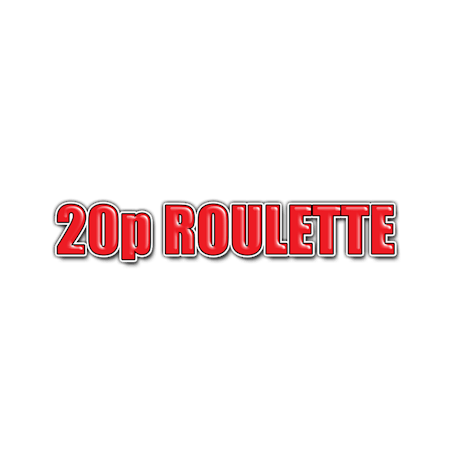 20p Roulette Game
Play 20p Roulette for real money on Betfair Bingo! 
Choose your favourite number and watch as the wheel spins around! Roulette is a classic casino game that has captivated players for centuries. Now, it is more accessible than ever thanks to this slick online version from Inspired. The uncluttered, professional look and simple, smooth gameplay of this classic casino title make this the ideal choice for newcomers as well as a great option for experienced players.  
20p Roulette game features 
The simplicity of 20p Roulette is one of its strengths. You can get started in no time simply by placing your chips on the number you think will come up. Who doesn't feel a shiver of excitement as they follow their instinct and choose the number that they believe will bring them a tidy win? Each of your chips has a value of 20p, which is where the name of the game comes from. 
There is also the option of choosing one of the bets that cover a range of different numbers. For instance, you could choose to place your chips on the first, second or third set of 12 numbers. Other options include odd, even, black or red. You can also wager on the ball landing snugly in either first half or second half of the wheel. The less mathematically probable an outcome is, the bigger the prize it will give you if you manage to win on it. 
The addition of neighbour bets adds an extra option. If you choose this wager then you first of all choose a number. However, the beauty of this approach is that you automatically cover the two numbers on either side of it as well. It is also possible to bet on more than one outcome, if you prefer. Just put your chips on all of the options that you feel are worth it.  
The minimum wager in this enjoyable casino caper is just £1. The most you can place on a single spin of the wheel is £10,000, with the highest possible win set at £100,000. 
Hit the button that says "bet" to send the ball skipping merrily around the wheel. If you don't feel like partaking in the delicious tension of the spin, you can also just go straight to the results by choosing the "turbo spin" option. 
20p Roulette game strategy 
Is roulette a game of blind luck or can you use certain systems to improve your chances? Roulette players have scratched their heads over this question for as long as the game has existed, as they have tried to find strategies that guarantee them wins. So, what should you do to give yourself the best chance of some handsome wins?   
Many roulette fans simply play for fun. Just picking your lucky numbers or those that hold a special meaning for you is a great way of selecting where to place your stake. Will Lady Luck be by your side when you do this? There are few feelings better than correctly picking the right number out of thin air! 
Alternatively, you may want to look into strategies such as the Martingale, D'Alembert and Paroli systems. None of them guarantees that you will win, but they do give you an opportunity to delve more deeply into the statistics of the game if that kind of thing appeals to you.   
If you want to see how previous games of 20p Roulette have ended in order to determine hot and cold numbers, you can check out the recent history above the betting table. This shows you the outcome of the last ten games that have been played. 
20p Roulette return to player (RTP) 
Will you be screaming with joy as the ball settles in your chosen number time after time? The RTP on 20p Roulette is set to 97.30%. 
20p Roulette game FAQ 
How much does each number pay? 
The amount that you win will depend upon the type of bet that you choose. 
Getting the exact number right gives you a reward of 35/1. 
If you choose a pair of numbers, the return drops to 17/1. 
A bet covering three numbers pays out at 11/1. 
Choose four numbers and you claim at a rate of 8/1. 
5/1 is the potential prize when you wager on six numbers. 
Columns and dozens each pay at a rate of 2/1. 
The evens (1/1) bets are red, black, odd, even, 1 to 18, and 19 to 36. 
What is the minimum stake? 
The total minimum stake you need to place is £1. However, the lowest amount possible on each individual outcome varies. The wagers listed above at evens and 2/1 have a minimum of £1 each. On the other hand, the rest of the bets can be laid for just 20p each. This means that you can cover several different wagers even with just the minimum of £1 at stake.    
Is there a maximum stake? 
The paytable on 20p Roulette shows the following maximum stake levels on individual bets. The overall combined wager can go as high as £10,000. 
For a single number, it is £21.60. 
£83.20 is the highest wager on a pair of numbers. 
You can place as much as £125 on the option of three numbers. 
With four numbers, you can stake as much as £166.60. 
The top bet on six number is £250. 
You can wager up to £500 on columns or dozens. 
£750 is the largest stake possible on red, black, even, odd, 1 to 18, or 19 to 36.  
What is the most I could win?  
The biggest prize on 20p Roulette is a whopping £100,000.  
Why you should choose 20p Roulette 
Maybe you have always dreamed of coolly placing a few chips on your lucky number and winning. Or perhaps you enjoy the challenge of trying to work out a clever system that lets you keep on choosing the right type of bet each time. Regardless of why you are keen to play a few rounds of this classic casino table game, 20p Roulette is a great, highly convenient way of doing so.  
You can get started very quickly and will soon be holding your breath as the wheel spins and the success of your wager hangs in the balance for a few adrenaline-packed seconds. 
After you have partaken in the thrill of the roulette wheel, why not head over to our slots collection and see if you can hook a prize on Fishing Frenzy MegawaysTM at Betfair?