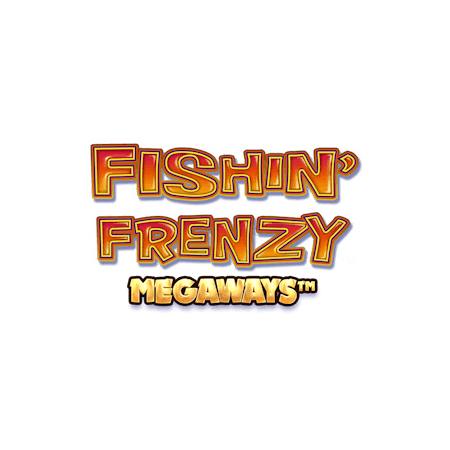 Fishing Frenzy Megaways Slot Game
Play Fishing Frenzy Megaways Slot for Real Money on Betfair Bingo!
It's time to cast your line and try to hook a bumper prize. Fishing Frenzy Megaways is a colourful angling adventure from Blueprint Gaming that gives you bucket-loads of fun. You will be waiting with bait-ed breath to see if you manage to drag a juicy catch onto dry land!
Fishing Frenzy Megaways Game Features
As this is a Megaways slot, it features a huge number of different ways to win. The six reels change every time you spin them around. This means that you never know exactly how they are going to fall into place. Rather than a fixed number of paylines, there is a maximum of 15,615 ways of winning on this super slot. The possibilities are never-ending!
In terms of features, it is the fishing boat scatters that give you access to the free games. When you can see three of these cute vessels, you know that 10 free games are sailing in your direction. More fishing boats mean more bonus games, up to a fin-tastic 50 spins when you get six of these boats bobbing on your reels all at once.
During these free spins, the friendly fisherman appears as a scatter symbol and attempts to catch as many little beauties as he can. They come in several different sizes, and every one that he lands gives you an additional cash prize. The biggest and most valuable sea creatures that he can reel in give you a 50x prize, while the tiniest tiddlers are worth just a couple of coins each. 
You will also see the option of placing a bonus bet. This is a way of going directly to the slot's extra game without any fuss or waiting around. The box at the side of the reels tells you how much it costs to buy this feature. You are then automatically awarded some scatter symbols and re-directed to the free spins. Enjoy this fast-paced part, where the prizes can come thick and fast.
Fishing Frenzy Megaways Slot Game Strategy
The first big decision to make here is on the size of your stake. Just as you need to carefully choose your bait before going fishing, you need to decide whether you want to invest in a big stake. If you make a bigger wager then you have the hope of catching a whopper of a win in this gill-iant game.
The fact that you can opt to buy entry to the bonus game is a great option too. The cost of doing this is 100 coins but there is the possibility that you could fill your nets with far more loot if you were to get lucky on the bonus games.
Fishing Frenzy Megaways Slot Return to Player (RTP)
What chance do you have of sailing home with the catch of the day tucked into your icebox? The RTP on the delicious Fishing Frenzy Megaways slot is a generous 95.02%
A separate RTP is listed on the bonus game. If you choose to pay to play the free spins then this bonus bet element comes with an RTP of 96.60%.
FAQ about Fishing Frenzy Megaways Slot Game
How much does each symbol pay?
You will find all of the rules, payout amounts and other facts in the information section of the game. Below are the cash prizes available.
The greedy bird with a fish in his mouth pays up to 200 coins
100x is the biggest prize for getting the all-important fishing reel on a winning line
An inflatable ring and a box of angling supplies are each worth up to 50 times your wager
Get at least three fish of any type on the screen to win from one coin up to up to ten of them
Playing card numbers and letters are the minnows that keep you ticking away merrily, with wins reaching up to five coins
Is there a wild?
The jaunty fisherman is the wild symbol. This means that he can replace any other icon to help you to build winning combos more easily. He also hooks in every single fish that is on the screen during your free spins.
Is there a scatter?
The bobbing boat is the scatter that lets you grab a bunch of free spins. It doesn't matter where they land, as long as you can see at least three of them at the same time on a single spin.
Does this slot have a progressive jackpot?
There is no progressive jackpot on the Fishing Frenzy Megaways slot.
What is the most I could win?
The single biggest line win on this game is 200 times your wager. However, it is possible to earn more than this on the free spins, as the friendly fisherman grabs as many fish as he can on each turn.
What is the sound like?
There is a classic soundtrack that brings to mind the music played on retro fruit machines. When you enter the bonus round, the atmosphere picks up with some lively marine music that mirrors the mood as you look to get some tasty winnings.
Why you should Choose the Fishing Frenzy Megaways Slot
With so many terrific slots to choose from, why should you cast out your line on this game? The fact that it has a fresh-looking appearance certainly helps, alongside the fresh fishing theme and great graphics, what's not to love about this classic-feel reel?
Many players also love the Megaways engine that is used. This is an ever-changing way of playing that brings up varying configurations with many different ways of winning each time. On every spin, the number of Megaways activated on that turn is highlighted above the reels.
The bonus game is also tremendous fun. Watching the amiable angler reel in a few monsters and some small fry for an instant win is a wonderful feeling.
Time to get yourself down to the shore and wade out for some wonderful fun on the Fishing Frenzy slot!