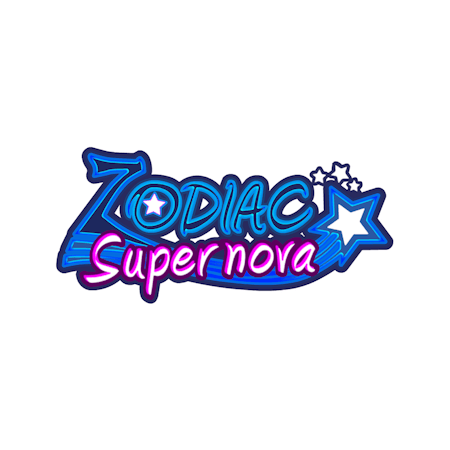 Zodiac Supernova  Slot Game
Play Zodiac Supernova Slots for Real Money on Betfair Bingo!
Whether it's written in the stars of not, Zodiac Supernova slots may hold the key to your financial fortunes. With 25 paylines, exploding symbols and the chance to turn spins into wins topping 5,000X your line bet, this slot gives you the chance to take control of your own destiny.
Zodiac Supernova Game Features
Just as you need the stars to align for the heavens to bless you with a dose of good fortune, only the right combination of symbols will unlock a prize in this game. After you've set your bet between 0.10 and 5 coins, it's possible to activate as many or as few paylines as you like. With up to 25 ways to win, you'll have ample chance to align three or more signs of the zodiac:
Card symbols
Scorpio
Pisces
Cancer
Aquarius
Libra
Sagittarius
Gemini
Aries
Taurus
Capricorn (jackpot symbol)
Virgo (jackpot symbol)
Leo (jackpot symbol)
Zodiac Supernova Slot Game Strategy
As you can see, Zodiac Supernova isn't like most slots. In line with its divine roots, there are three jackpot symbols. This means you've got 3X as many ways to win prizes worth 5,000X when you spin among the stars. Additionally, thanks to the cascading win dynamic, a single spin can result in a succession of additional prizes. Therefore, if your luck is in, there could be plenty of riches in your future.
Zodiac Supernova Return to Player (RTP)
The Zodiac Supernova RTP is 95%. That means your star sign doesn't need to be in any sort of alignment for you to win. Yes, the heavens will need to move in your favour if the right symbols are going to fall into view. However, if you take a spin on Zodiac Supernova slots, the rewards are potentially endless.
If you enjoy lining up symbols in Zodiac Supernova, why not take a turn on the equally celestial Age of the Gods King of the Underworld?