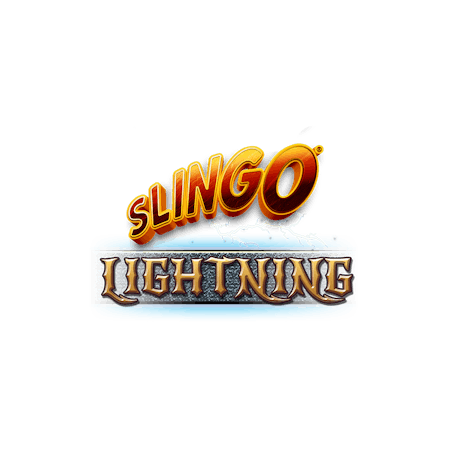 Slingo Lightning
Play Slingo Lightning 50x – Slot Game Review
Designed to make the game quicker and more adrenaline-fuelled, Slingo Lightning 50x swaps the traditional 75-ball format for a 50-ball alternative. This gives players more chances to score a match and strike numbers off their grid. More importantly, it means even more opportunities to walk away with a prize!   
With up to 200x your stake on offer, there really is everything to play for!
Slingo Lightning 50x Game Details
If Slingo Lightning 50x sounds like it's right up your street, there are a few things you'll want to know before you give it a go. These include:
Developer: Slingo Games
Number of reels: Five
Minimum bet: 0.2
Maximum win: 200x
Slingo Lightning 50x Symbols
So, how does it work? Well, the game blends some fundamental aspects of slots and bingo. This means that, even though you'll spin the reels, you'll see more numbers than symbols appear. If any of these match the numbers on your grid, they'll be struck off - like bingo!
If you get an entire line of struck-through numbers, either vertically, horizontally, or diagonally, you'll be in line to win a prize. These start at 1x your stake and go all the way up to 200x if you manage to achieve a full house!
Features and How to Play Slingo Lightning 50x
If you like the sound of this lightning-fast game, you're probably wondering what sort of features are incorporated. Most of these are tied to certain symbols. They include:
Free Spins. This one does what it says on the tin. Although you'll get eight initial goes, more can be awarded if you find yourself the lucky recipient of some free spins.
Jokers. These double as Wilds. When they appear, you can strike through any number on a line.
Blocks. These stop you from marking off a number. You don't want to see one appearing on your screen and thwarting your attempt to get a line/full house!
You'll also have two lives. Every time you spin without being able to mark off a number, you'll lose one - although you can win them back if you get a match on the following round. If you lose both lives, it's game over until the next time you play!
Why not spin the reels today at Betfair.com?