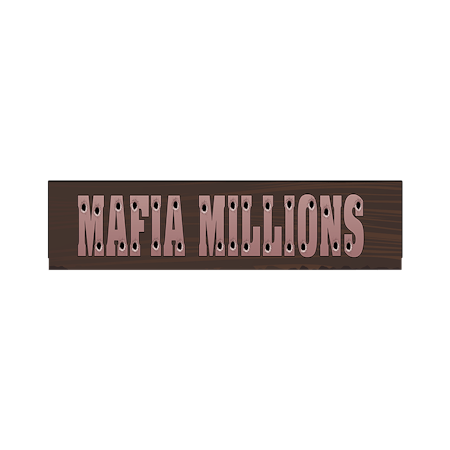 Mafia Millions Slot Game
Play Mafia Millions Slots for Real Money on Betfair Bingo!
The mob doesn't take it lightly when you try and dupe them. However, if you time your strikes well and the right symbols fall into place, it's possible to make off with some loot when you play Mafia Millions slots. To help you plot the perfect heist, here's everything you need to know about this Virtue Fusion spinner.
Mafia Millions Game Features
Naturally, when you step into the underworld and take on Mafia Millions, you'll be surrounded by some ominous looking characters. For starters, the low-ranking card symbols all have bullet holes in them. From there, the bank vault, police officer, getaway car, and the sultry madam all have something about them.
Finally, if the gangster and four friends line up across the five reels and 20 paylines, the game's riches will be yours. In fact, from payouts starting at 5X to the top of the prize board, Mafia Millions has a progressive jackpot that can be worth six and, possibly, even seven figures.  
Mafia Millions Slot Game Strategy
The best way to get more from Mafia Millions slots is to wager more. Now, we're not saying you need to stake more than you can afford. However, the dynamics are such that the size of your bet will determine how much of the progressive jackpot you can win.
0.05 coin bet = 2.5% of the progressive jackpot
0.10 coin bet = 5% of the progressive jackpot
0.20 coin bet = 10% of the progressive jackpot
0.30 coin bet = 15% of the progressive jackpot
0.50 coin bet = 25% of the progressive jackpot
0.75 coin bet = 37.5% of the progressive jackpot
1 coin bet = 50% of the progressive jackpot
2 coin bet = 100% of the progressive jackpot
Based on the above, you should try to find the right balance between risk and reward whenever you play Mafia Millions slots.
Mafia Millions Return to Player (RTP)
The Mafia Millions RTP is 93% with an additional 1% jackpot contribution. In practice, this means you'll have plenty of opportunities to take on and, importantly, possibly profit at the expense of the mob.
If you love pinching cash from Mafia Millions, make sure you also take a spin on Hold the Safe, online here at Betfair!