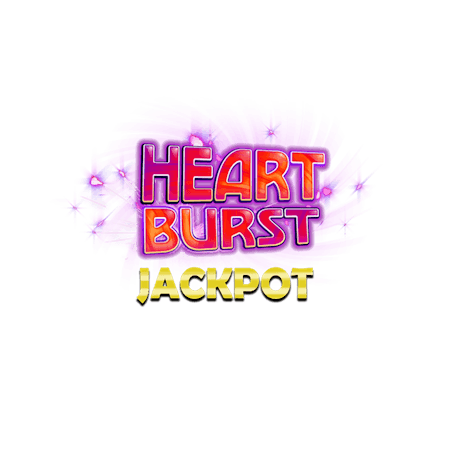 Play Heartburst Jackpot Slots for Real Money on Betfair Bingo!
If the original Heartburst slot got your pulse racing, get ready for something even more adrenaline-inducing. Thanks to the team over at Eyecon, you can now play for progressive jackpots as well as fixed wins and free spins!
Heartburst Jackpot Game Features
For those not familiar with the original, Heartburst Jackpot is a game with hidden depths. Thanks to some clever tweaks, the five reels contain an impressive 100 paylines. That's not only way beyond the norm but enough to help you roll in fixed jackpots worth up to 3,000X your line bet.
If that's not enough, the heart symbol does more than you think. As well as acting as a wild, the heart will triple any wins it's involved in. Therefore, if you can roll in four of the following, plus a heart, you'll unlock payouts topping 9,000X. These symbols include:
Card symbols
Oranges
Grapes
Bells
Cherries
Lemons
Watermelons
Bars (jackpot symbol)
Hearts (the wild)
Sevens (the scatter)
In tandem with fixed wins, Heartburst Jackpot slots feature a free spins bonus that can go on and on and on. Once you roll in three or more sevens (scatters), you'll receive up to 25 free spins. As the reels turn, any additional trio, quartet or quintet of scatters will retrigger the bonus. In total, it's possible to retrigger the free spins bonus 15 times, meaning you could end up turning a single combination into 375 gratis turns.
Heartburst Jackpot Slot Game Strategy
In the original Heartburst, one of the best strategies you can employ is knowing when to gamble. Each time you roll in a prize, you'll be able to play a 50/50 mini-game where a correct guess will double your payout. The same feature is present in Heartburst Jackpot slots but you should use it sparingly as nothing is guaranteed.
The other thing you need to look out for in this game is its progressive jackpots. Split into three – Mini, Maxi and Mega – these prizes will increase until someone wins. How do you win? Simple: you spin. Regardless of the amount you wager, you could win a progressive jackpot, as they're triggered at random. For low stakes players and novices, that's fantastic news.
Heartburst Jackpot Return to Player (RTP)
The Heartburst Jackpot RTP is 92% when you don't take into account the progressive jackpots. Throw these payouts into the mix and you'll add another 3% to the total score. What's more, you get a game that's filled with potential and prizes that can be worth 100,000 coins or more!
If Heartburst Jackpot has got your blood pumping, why not try the original Heartburst slot for even more fun!