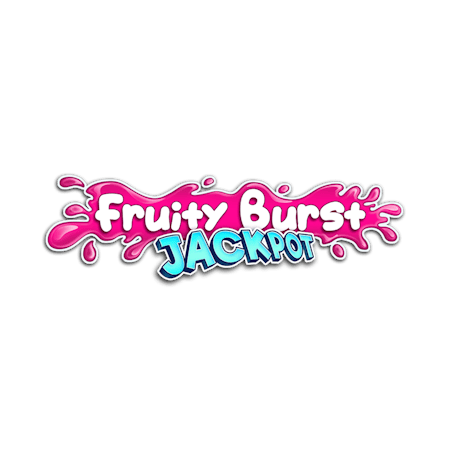 Fruity Burst Jackpot Game
Play Fruity Burst Jackpot Slots for Real Money on Betfair Bingo!
The developers at Playtech know how to create a juicy online slot and Fruity Burst Jackpot is a prime example of that. Bursting with fruity goodness and capable of giving you much more than your five-a-day, this game takes a classic theme and brings it up-to-date with some fancy modern features.
Fruity Burst Jackpot Game Features
With a name like Fruity Burst Jackpot, it's hardly surprising that this game is filled with fruits. Much like a classic fruit machine, this spinner assembles a colourful cast of cherries, strawberries, lemons, grapes, apples and oranges.
However, in a bid to make these fruits even sweeter, the developers have housed them in a unique interface. The first thing you'll notice is that a blender sits beside the five reels and 20 paylines. This added extra kicks into life each time you wager at least 0.10 coins and gives you a way to win progressive jackpots worth thousands.
Fruity Burst Jackpot Slot Game Strategy
Naturally, the overriding aim when you play Fruity Burst Jackpot slots is to match icons from left-to-right. However, unlike traditional online slots, the wins won't come when you line up three fruits. Because of this game's avalanche feature (symbols disappear and reappear when you roll in a win), you'll need to match at least five.
While that might seem like a tough thing to do, it's not. In fact, thanks to the unique dynamics of Fruity Burst Jackpot slots, you'll be able to match upwards of 16 symbols on any single spin. Therefore, in theory, you should have plenty of ways to make a winning combination each time you hit the bet button.
If that fails, this slot also has a time-fixed progressive jackpot. Unlocked at random but set to drop (on average) every 24 hours, this added payout is another way to extract some serious juice from this fruity spinner.
Fruity Burst Jackpot Return to Player (RTP)
Thanks to the avalanche setting and random progressive payouts, Fruity Burst Jackpot slots have an RTP of 95.52%. That's higher than many of the progressive jackpot slots you'll find online and another reason to give this sweet treat a try.
If Fruity Burst Jackpot tickled your taste buds, why not sample the equally sweet Fruit Burst.