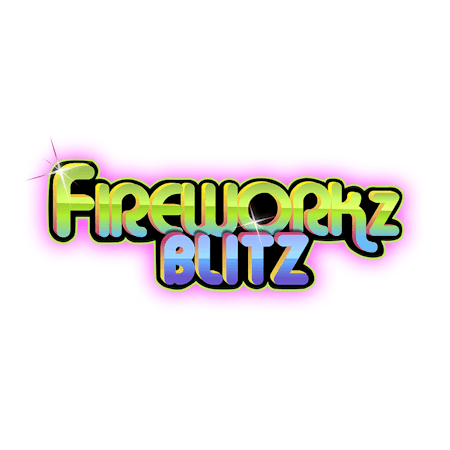 Fireworkz Blitz  Jackpot Game
Play Fireworkz Blitz Slots for Real Money on Betfair Bingo!
We want your online gaming experience to go off with a bang, which is why we've made Fireworkz Blitz one of our top slots. Developed by Playtech and featuring a dazzling array of symbols, features and, of course, payouts, this game is sure to amuse and delight in equal measure.
Fireworkz Blitz Game Features
What do fireworks do better than anything? That's right, they explode, and that's why the symbols in this game go pop when you line up five or more. Unlike traditional online slots where linear reels result in linear combinations, Fireworkz Blitz takes place on a 5X5 grid. Thanks to this dynamic, you can match symbols horizontally or vertically to make winning combos of five more coloured rockets.
To really up the ante and give you more ways to win, the symbols responsible for a win will disappear (i.e. explode) and new ones will shoot into the empty spaces left behind. Because of this, you can make combinations of 16+ symbols and unlock fixed jackpots topping 5,000X!
Fireworkz Blitz Slot Game Strategy
The best tip we can give you when it comes to playing Fireworkz Blitz is to choose your wagers wisely. Now, that's solid advice whatever you're playing. However, the reason it's important in this game is because bigger bets win bigger jackpots. When you play, you'll have the opportunity to win a percentage of the progressive jackpot when you bet one of these amounts and roll in the right combination:
0.10 – 1% of the progressive jackpot
0.20 – 2% of the progressive jackpot
0.50 – 5% of the progressive jackpot
1.00 – 10% of the progressive jackpot
2.00 – 20% of the progressive jackpot
3.00 – 30% of the progressive jackpot
4.00 – 40% of the progressive jackpot
5.00 – 50% of the progressive jackpot
10.00 – 100% of the progressive jackpot
Fireworkz Blitz Return to Player (RTP)
With explosions, unique winning combinations and progressive jackpots, Fireworkz Blitz has an RTP topping 92.99%. That's a solid score and one that can help you achieve a solid win rate. Of course, there are no certainties in life, and you may have to set off a few duds before you light up the prize board. 
If you love Fireworkz Blitz, why not light up your life with Fireworks Frenzy on Betfair as well?