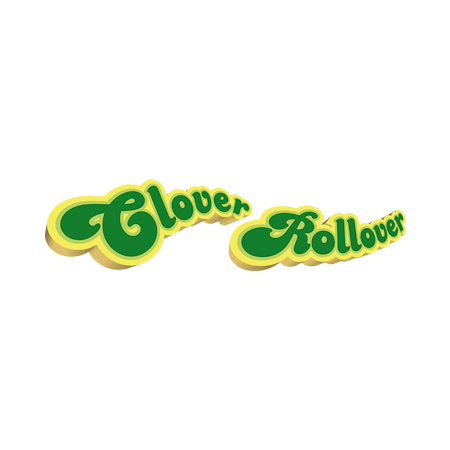 Clover Rollover  Jackpot Game
Play Clover Rollover Slots for Real Money on Betfair Bingo!
Finding a four-leaf clover is considered lucky, so if there was a way to find multiple clovers over and over again, surely that would be considered extra lucky? Well, if you take a look inside our slots lobby, you'll find a game that gives you the opportunity to do just that. Developed by Virtue Fusion and titled Clover Rollover, this game has the potential to payout jackpots again and again.
Clover Rollover Slot Game Features
Like any slot, nothing is guaranteed when you play Clover Rollover slots. However, with the right combination of timing and good fortune, this green spinner really does have the ability to turn small bets in to huge jackpots.
Unsurprisingly, if you want to win it, you need to be in it. For Clover Rollover, that means betting at least 0.10 per payline. With the option to activate between one and five paylines, that means the minimum bet will range from 0.10 to 0.50 coins per spin.
Of course, you can wager more if you can. With the maximum bet topping out at 25 coins per spin, the following symbols can unlock some generous payouts:
Card symbols
Pints of Guinness
Leprechaun's hat
The farmer's wife
The religious cross
Pot of gold at the end of the rainbow
Four-leaf clover
Clover Rollover Slot Game Strategy
To get something back when you play Clover Rollover slots, you'll need to match three-or-more symbols across one to five paylines. At the top of the shop, five pots of gold is worth 7,500X your line bet. However, for a slice of the progressive jackpot, you'll need five four-leaf clovers.
Depending on the amount you stake, your share of the jackpot will vary if you can match enough jackpot symbols:
0.10 coins pays 2% of jackpot
0.20 coins pays 4% of jackpot
0.30 coins pays 6% of jackpot
0.50 coins pays 10% of jackpot
0.75 coins pays 15% of jackpot
1 coins pays 20% of jackpot
1.50 coins pays 30% of jackpot
2 coins pays 40% of jackpot
3 coins pays 60% of jackpot
4 coins pays 80% of jackpot
5 coins pays 100% of jackpot
Clover Rollover Slot Return to Player (RTP)
Thanks to its proverbial pot of gold at the end of the rainbow, Clover Rollover slots have an RTP of 93%. That score is designed to keep things interesting while still giving you the chance to bank some cash if a few lucky clovers roll into your life.
If Clover Rollover is your type of slot, make sure you take a spin on another Irish-themed spinner, Irish Luck.