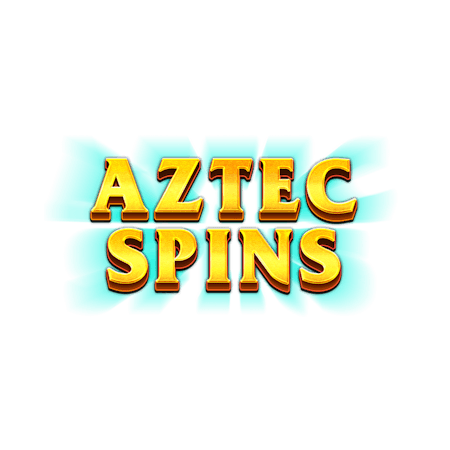 Aztec Spins
Play Aztec Spins Slots for Real Money on Betfair Bingo!
Spin back to Aztec times and you'll unearth more than a bunch of ancient artefacts. Thanks to the team at Red Tiger Gaming, you'll be able to pick up tons of treasure when you play Aztec Spins. In fact, with six reels and the mystical power of exotic gods thrown into the mix, you'll have a real chance to win big when you spin this impressive slot.
The Aztec Spins Game Features
In the base game, Aztec Spins is all about matching symbols. Thanks to the game's six reels and 30 paylines, you'll be able to combine between three and six matches to unlock a prize. In fact, what's great about Aztec Spins slots is that you can link symbols from the leftmost reel or the rightmost reel. This gives you two ways to win up to 360X your total bet when you match traditional icons, including Ollin and the famous Chichen Itza.
The Aztec Spins Slot Game Strategy
The best Aztec Spins strategy you can employ is patience. Don't rush things or wager too much in the hope of winning. Picking up prizes can take time, so don't do anything rash. Instead, bet what you can afford. In this game, the betting limits range from 0.20 to 20 per spin. Once the reels are in motion, the best payouts will come when you trigger a bonus.
Unsurprisingly, this game features a special wheel that spins. To activate the bonus round, you need to roll in two wheel symbols on reels 3 and 4. Do that and a giant wheel behind the reels will spin. In addition to free spins and respins, the wheel allows you to lock symbols in place and stack multipliers. The latter is the most impressive as it means you can continue to increase your multiplier up to a maximum of 30X and bank some serious prizes.
The Aztec Spins Return to Player (RTP)
The Aztec Spins RTP is 92.72%. This score is not only impressive in isolation but compared to the other top slots here at Betfair Bingo. In fact, when you combine this with some generous payouts, an engaging interface and plenty of bonus options, it's easy to see why Aztec Spins slots are a hit with players across the board.
If you like Aztec Spins, join Betfair Bingo to play this slot and other hits such as Jewel Scarabs today.