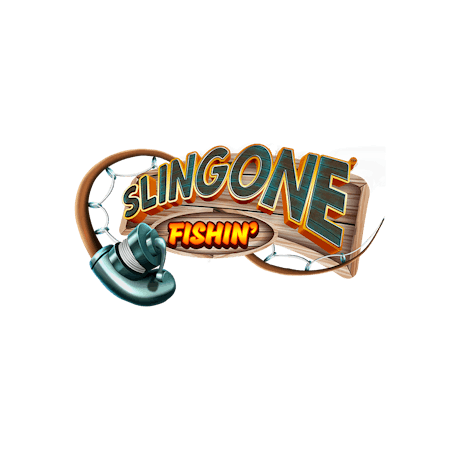 Slingone Fishin'
Try to reel in some big wins on this mixture between bingo and slots from Slingo Originals. This Slingone Fishin' slot game is played on a grid with 25 numbers, and where the maximum prize is a whopper that measures 200x your bet!  
A look at the features on the Slingone Fishin' slot
You start playing with 25 numbers on your card to try and mark off as many as you can. Do this by playing ten spins, where five numbers or special symbols pop up on each spin. Any of the numbers that match those on your card are marked off, while symbols can help you or else make it more difficult to complete your card.
Each line that you complete is known as a slingo, with the prize climbing every time you add a new slingo. You will also see a fish given to you for each slingo, with a value noted on it. Claim this cash by getting a fishing rod on one of your next spins, letting you reel it in.
Mark off all of the numbers in the grid to get a full house and the top prize of 200x.
The crucial Slingone Fishin' symbols
Completed numbers are shown as starfish.
A seagull is a welcome sight, as this bird is wild and lets you choose what number to cross off the column where it lands.
The pink squid is even better, as this super wild gives you the opportunity to cross off any number on the grid.
Free spins are awarded when the boat's wheel appears among your numbers on a spin.
The battered old boot is a blocker symbol.
Slingone Fishin' game strategy and tactics
Choosing a suitable level of stake is the starting point for playing Slingone Fishin' online. After that, you get to choose where to use the wilds to try and create as many slingos as possible.
This fishing trip is great fun, and when you decide to pack your gear away there are plenty of other top games for you to check out at Betfair!