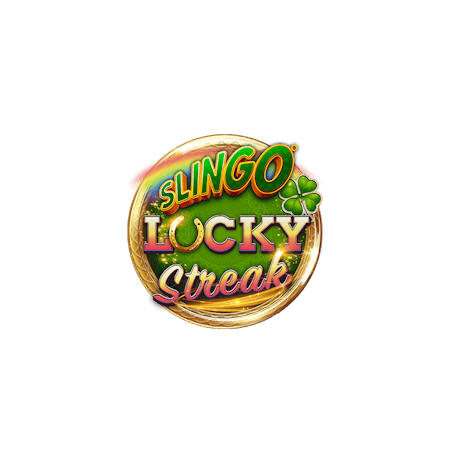 Slingo Lucky Streak
Play Slingo Lucky Streak – Slot Game Review
Slingo is a game of luck, and that's never more obvious than when you try your hand at this title! Building this concept into its theme and aesthetic, the fun Irish-inspired game marries the very best of slots and bingo.
Designed and developed by Slingo Games, it has snappy animations, an upbeat soundtrack, and a few unique features that really set it apart!
Slingo Lucky Streak Game Details
If you like the sound of Slingo Lucky Streak, there are a few things you'll want to know before you give it a go. These include:
Developer: Slingo Games
Number of reels: Five  
Minimum bet: 0.20
Maximum win: 200x
Slingo Lucky Streak Symbols
The main aim of Slingo Lucky Streak is to get five numbers in a line, either horizontally, vertically, or diagonally. The more lines you score, the higher the prize you'll win.
To walk away with a prize, you'll need at least three lines. Payouts start at 1x your wager but can go up to 200x if you manage to get a full house.
As well as numbers appearing on your reels, you might see a couple of other symbols. These include Free Spins, Jokers (which act as the game's Wild), and Devils. The latter will prevent you from marking off numbers.
Features and How to Play Slingo Lucky Streak
Slingo Lucky Streak has a couple of cool features to up the ante and add some extra excitement. These include:
Free Spins. These are awarded when you match numbers on your game card.
Lives. You begin a game with two lives. If no numbers match on a spin, you'll lose one. This can be re-awarded if a number matches on the following turn. If you lose both lives, it's game over!
Try your luck today at Betfair.com!