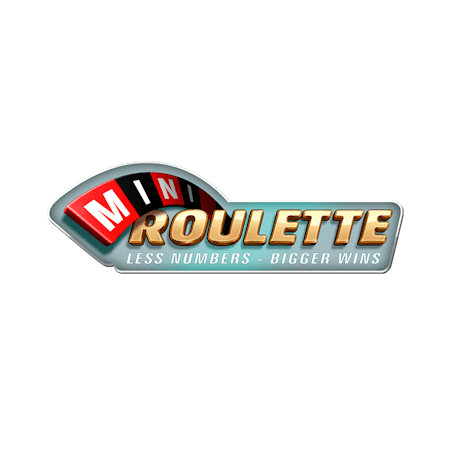 Mini Roulette Game
Play Mini Roulette for Real Money on Betfair Bingo!
Take the classic game of roulette, strip away any unnecessary features and scale down the interface and you've got Mini Roulette from Virtue Fusion. A novel take on an ever-popular format, Mini Roulette is ideal for those that love to multitask or game on the go.
Mini Roulette Game Features
With a smaller than usual betting board and wheel, Mini Roulette is ideal for mobile gamers. However, don't let its size fool you. Inside this small but well-formed product is a wealth of features. Naturally, the aim of the game is the same as you'd expect from any type of online roulette table. After picking a number/set of numbers/category, you hit the bet button and watch the wheel spin. Wherever the ball lands determines the result and gives you a chance to win up to 35X your bet.
Beyond the basics, you'll find that Mini Roulette contains a number of features designed to make your experience more entertaining. For example, if you've come up with a betting formation you love, the "repeat" button allows you to instantly recreate it on the next spin. Alongside that, the history table allows you to scroll through the latest results so you can see if there are any "hot" numbers.
Finally, for an even slicker experience, the "turbo" option cuts down the spin time to a second or two. This means you can not only get the perfect view via your mobile but race through betting rounds while you're on the go or at home.
Mini Roulette Game Strategy
Roulette is a game is varying bet types. In other words, you can be as general or specific as you like with your predictions. Therefore, the best thing you can do when you play Mini Roulette is to find a dynamic that suits you. To help, the developers allow you to select chips sizes ranging from 0.10 to 25 coins. After selecting the size of your bet, choose between outside bets (the most general) and inside bets (the most specific) in order to create the ideal combination for your desired risk/reward ratio.
Mini Roulette Return to Player (RTP)
The RTP for Mini Roulette is 98.65%. That's not only an impressive score in isolation but in comparison to many other online casino games. So, if you're looking for a great game with plenty of potential that you can play whenever suits, make sure you give Mini Roulette a try.
If you love Mini Roulette, why not try another casino classic, Blackjack?