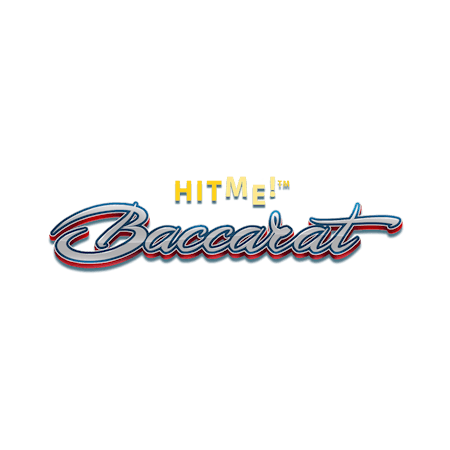 Hit Me Baccarat Game
Play Hit Me Baccarat for Real Money on Betfair Bingo!
Baccarat is a casino classic but this innovation from Eyecon puts a modern twist on the traditional. Although the general rules remain the same, Hit Me Baccarat features an additional betting round that gives you the chance to double down and take a second shot at the dealer.
Hit Me Baccarat Game Features
The first thing to note is the baccarat is a game where you can choose to bet on the "player" hand or the "dealer" hand. Whichever one you select; the basic aim remains the same: the best total wins. In baccarat, the best score is nine but it's possible to win with a total that's close to but not above that number.
There are instances where the two hands can tie. If you bet on a draw and win, you'll receive a 9:1 payout. Alternatively, when the player hand wins, the payout is 2:1. Similarly, a win for the banker pays 2:1 minus 5% commission. This commission is necessary because the banker hand has an inherent advantage.
Hit Me Baccarat Slot Game Strategy
When it comes to standard baccarat strategy, the advice pros will give you is to bet on the banker hand. Even with a 5% commission payment, the banker hand still offers the best odds (the house edge is just 1.06% before the commission payment is factored in). With that being the case, you should opt for the this whenever possible.
When it comes to Hit Me Baccarat, the added advantage is that losing hands are given a second chance. In other words, if you bet on the banker and the player hand wins, you get to play a free hand. The only situations where the Hit Me round doesn't apply is if there's a tie or the winning hand has a value of nine. Regardless, this added feature makes Hit Me Baccarat attractive and accessible and, therefore, one that novices should be willing to try.
Hit Me Baccarat Return to Player (RTP)
The RTP for Hit Me Baccarat will vary depending on the hand you bet on. For example, if you bet on the banker hand, the RTP is 98.9%. Bet on the player and it's 98.7%. Finally, tie bets have an RTP of 85.6%. However, when you combine all possible options, the overall RTP for Hit Me Baccarat is an impressive 98.2%!
If you enjoyed Hit Me Baccarat, why not try some of our other card games such as Blackjack, online at Betfair!
You might also like: 20p Roulette.