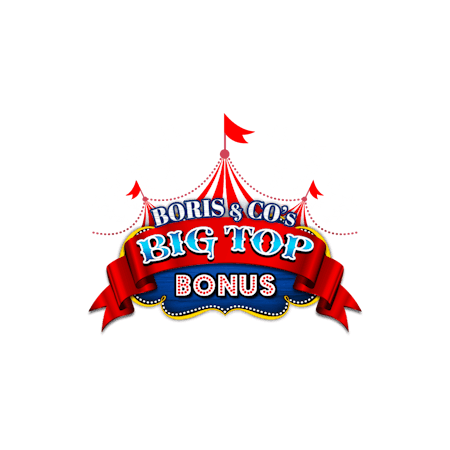 Boris & Co's Big Top Bonus Scratchcard Game
Play Big Top Bonus Scratchcards for real money on Betfair Bingo!
Step into the circus ring for a sensational show where the ringmaster is a cheerful bear. This scratchcard from Sideplay is an extravaganza of pleasure where you can have a great time under the big top. Join the fun and see if you win up to 10,000 times your stake!
Big Top Bonus game features
You can start scratching right away and see what images are hidden under the bear's collection of top hats. Among the symbols that you will discover are tickets, balloons, cannons and ice creams. Feel the tension building up as you remove the top covering and see what delights lie underneath. 
You only need to uncover two matching items next to each other to grab the prize multiplier listed next to them. Each set of two images stands alone, giving you six different chances to get a match.
The top payout possible on this entertaining game is 10,000 times your wager and the minimum is 1x. Golden entry tickets will give you double the prize multiplier that is listed next to them. There are no other features here to complicate matters.
Big Top Bonus Scratchcard game strategy
You get to decide how much you want to stake on this card. If you want to go for the highest possible wins then you can place 5.00 wagers. Otherwise, you can go down as low as 0.50 stakes.
Big Top Bonus Scratchcard return to player (RTP)
The Boris & Co's Big Top Bonus RTP is 85.93%, so take a swing, dip, and a dive on this raucous slot from Sideplay.
Will you want to carry on with the circus vibes after playing this jolly game a few times? If so, you could check out the Big Top Tombola slot right here at Betfair!