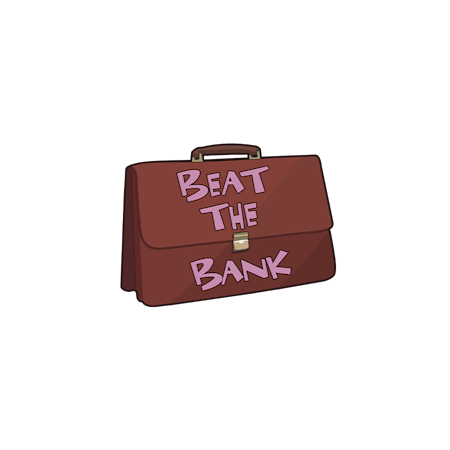 Beat the Bank Jackpot Game
Play Beat the Bank Scratchcards for real money on Betfair Bingo!
Can you crack open this safe to get hold of the fortune that's held inside? The Beat the Bank scratchcard from Virtue Fusion is an entertaining game that is generous to a vault with winning players. It's time to try and get the perfect combination!
Beat the Bank Scratchcards game features
The card shows you nine closed safes that you need to spring open. You do this by either manually scratching off using the mouse or else revealing them all automatically. Once this is done, you will be left with a grid of nine images related to banks and fortunes. Matching three of them anywhere on the grid will give you the prize amount listed for that symbol.
Find a group of three gleaming diamonds and you will get the shiny big progressive jackpot paid to you. The safe door, the outside of the bank and a bag of sparkling gems are the next most valuable images that you can reveal.
Beat the Bank Scratchcards game strategy
The wonderful simplicity of this game means that you can bank on a good time without any sort of strategy. You can simply start scratching right away if you like.
You really only need to decide how much to place as a stake. As you flick between the different amounts possible, you will see how this affects the payout amounts that are available. This is especially important in terms of the progressive jackpot, as the figure it pays varies widely depending upon the amount that you wager. 
Beat the Bank Scratchcards return to player (RTP)
Can you make a profitable trip to this bank and withdraw some healthy winnings? The RTP on Beat the Bank is 90%.
Once you slammed the safe door shut, you could head to the sand by giving the Beachside Bonanza scratchcard a try!